The Comfort Crew for Military Kids is proud to host a summer camp for children who have immediate family in the military.

Camp Hero for Military Kids focuses on physical, social, and emotional resiliency, creating an environment that promotes a peer-to-peer culture of support, both within the military community, and also within the community as a whole.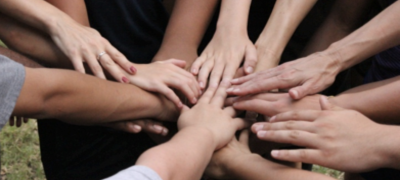 The 2013 camp was held at Camp Mabry in Austin, Texas, and ran from Monday, June 24th to Friday, June 28th, from 10AM-2PM. The camp focused on helping the youth express and cope with the emotions that are often exacerbated by military life: anger, anxiety, guilt, and embarrassment.

These feelings were recognized and understood, while at the same time being offset by encouraging and supportive exercises, such as journaling, arts and crafts, and physical exercise.

Another highlight of the camp was the renowned guest speakers: Best-Selling Author Trevor Romain; Miss Coryell County, Hannah Kuhns; Personal Trainer, Jessica Vaiana; and Camp Mabry Garrison Commander Major Les Davis. Each speaker provided the campers with a unique perspective on how to stay resilient during difficult times.

Camp Hero for Military Kids in the news!